When I tell someone that teach cooking, work as a private chef, and went to culinary school I often get told: "You should open a restaurant!"
I don't want to open a restaurant.
I like to cook. I'd like to think I'm pretty good at it. However, I know plenty of people who own and work in restaurants. I have a lot respect for them for being able to do it as a job however I don't think I would want to do it.
Here's why:
1. Restaurants have don't have a shortage of rude people
I think I'm an ok cook. But my food certainly wouldn't stand up to close scrutiny by a restaurant critic and snobby "foodie" patrons. Cause the rules are different in a restaurant and people feel a sense of entitlement. There is a growing segment of our population who feel as though they get to demand perfection, as defined by the customers themselves, for the money they pay. I've worked in restaurants and my friends that currently work in restaurants pass on to me horror stories. Anyhow–I don't deal well with rude people.
2. Restaurants require consistency.
What I love about being a private chef is getting some sort of creative freedom. I think if I had to cook a set menu, even livened up by daily specials, every day, I'd grow bored very fast, I'd start to hate the dishes I had to cook over and over and over again, and I'd get sick of my livelihood.
2. Restaurants often preclude a social life.
I like the fact that if I want to set up a dinner date with my friends. If I feel like taking a weekend off to go down to Palm Springs and go ride ponies in the desert while hitting on octogenarians, I can do that. If I owned a restaurant that served dinner, I can forget about dinner dates and pony rides.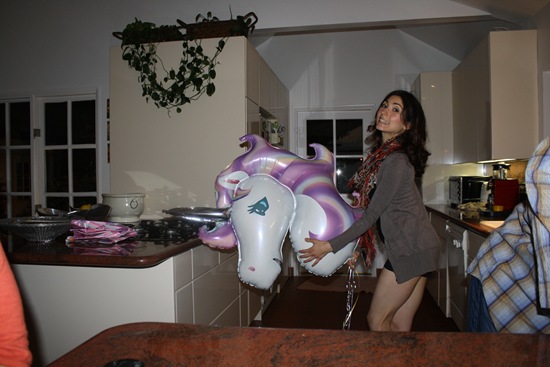 I'd be working until midnight at least.
3. There's no such thing as a "mental-health day" when you own a restaurant.
I have issues. Some minor mental issues about also lots of personal shit going on. I like that I have bosses that can understand when I need to be with my dad or if I'm having a nervous breakdown over carbs.
4. Restaurants are more business than food.
It would be nice if all a chef had to worry about was making sure the food tasted great, but unfortunately, executive chefs are businesspeople by necessity. They have to wear the accounting hat (food cost), the marketing hat (menu writing), the HR hat (staff), the security hat (loss prevention), etc. I like not having don't a staff to maintain, I don't have worry about staff members stealing foie gras, and I don't have to worry about ordering more foie gras.
Oh, and I suck at math.
I have lots of ideas and concepts that I think would make great restaurants, but with the American economy being in the toilet and my luck with popularity, I think I'll stick to my day job.
Do you want to open your own restaurant? If you could, what kind would it be?
And for today's food portion…I'm gonna stroke my own ego and say its pretty awesome.
It vegan, gluten free, and I think if you shelled out some dough, it could be organic.
But I'm a cheap Jew so mine will probably be toxic.
(note: this makes a small serving for us people that just want a little, triple it if you want to give it as a gift)
1/2 cup rice krispy cerea (or any cereal you like I guess…)
1/2 teaspoon sea salt
1/2 teaspoon cayenne pepper
2 cup sugar (the real deal, no stevia, splenda, or other calorie-free cocaine like substance)
1/2 cup water
Vegetable oil, for coating the saucepan
Softened butter or oil for spatula
1.In a small bowl combine rice krispies and sea salt and set aside.
2.Brush the inside of a saucepan with vegetable oil or spray. Add the sugar and water to the saucepan, cook over high heat, (stir occasionally) with a wooden spoon until it comes to a boil.
3. Once it boils top stirring, cover and cook for 3 minutes. Uncover, reduce heat to medium, and cook until the sugar is a light amber color. If you like it darker (like me, let it get to a darker color.
4. pour mixture onto a sheet pan lined with a silicone baking mat or parchment paper. Using a buttered spatula, spread thin. You will have to work very quickly when pouring out and spreading the mixture in the pan.
5. top with cereal mixture that you've set aside earlier. Cool completely and then break into pieces.