I hate sounding like a broken record, but I had so much fun writing the Food Network Celebrity fragrances yesterday that I thought I would come up with more fragrances.
But this time, I thought I'd just do trashy celebrities.
But first….I'm featured on Lindsay's Tuesday Trainer today! Its a short video of me which you know I rarely do
But on to the scents….
Celebrity: Donald Trump
Title: "Fired"
Scent: Musk, Obama's Kenyan birth certificate, gold shit, Miss USA's lipstick, toupee glue, some slaves
Celebrity: Snooki
Title: "Ew de Snooki"
Scent: herpes, Popov, grease, pickles, yeast infection, marinara sauce, tanning lotion, undertones of Oompa Loompa's and "The Situation"
Celebrity: Charlie Sheen
Title: "Winning!!!!!!!"
Scent: lube, Vicodin, tigers blood, oreos, undertones of "The Might Ducks" and "The West Wing"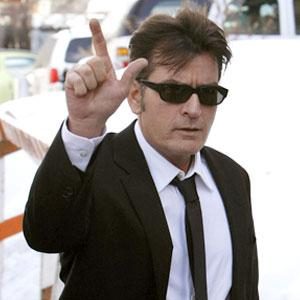 Celebrity: John Mayer
Title: "Daughters" (For Him)
Scent: Jennifer Love Hewitt, Jennifer Aniston, Jessica Simpson, Taylor Swift, Charlie Sheen, with undertones of frozen yogurt vomit
Celebrity: Oprah Winfrey
Title: "I O.W.N You"
Scent: money, Tom Cruise's toenail fungus, Gail King's cleavage sweat, money, Dr.Oz's ego, Dr.Phil's moobs. money, inspiration, a new car, money
Ok, give me your best celebrity fragrance with scent descriptions. I'll post some of the really funny ones next week! It can be anybody. Lets take a whiff!
And I didn't want this post to be a totally copycat of my last one, so I thought I'd share a recipe.
Although I'm sorry if the mention of these celebs killed your appetite as I suspect they might have.
This is a variation of Deb's famous microwave protein muffin. I did make a few adjustments to make it more "french toasty"
2 Egg whites or 1 whole egg (I used 1 egg for a more authentic french toast taste)
1/4 cup pumpkin (I used butternut squash puree)
2 Tbs coconut flour (2 T regular flour works too, but Deb got me hooked to coconut flour)
1/2 tsp baking powder
1 Tbs soda water (makes it puff up!)
1/2 T maple syrup (or other sweetener of choice to taste)
1/2 Tbs cinnamon (plus a little extra on top
1/2 tsp maple extract (or vanilla extract)
Icing
2 tbs powdered sugar
2 tsp maple syrup (I used lite syrup cause I'm not recovered yet)
Mix all the muffin ingredients VERY well with a whisk or fork. Pour into a greased microwave safe bowl or ramekin. Sprinkle with some more cinnamon. Microwave for about 2-3 min (times will vary, mine sometimes needs 3 sometimes 2:30). Pop it out of the bowl/ramekin and drizzle with maple icing (the powdered sugar whisked with the maple syrup).