I think when most people start blogs the envision a place all to their own. A place where they can spew their anger or glee. Where unicorns and mimes can frolic freely without judgement.
Ok, maybe not that last part….
Anyhow, I few months ago, I dragged Mr. and Mrs. SmoothieGirl to a film called "The Greatest Movie Ever Sold".
Its basically how movies "sell out" to make some money by product placement and endorsements. After I saw the film, I thought,
"Gee, I sure see a lot of blogs doing that!".
Indeed they do. And when their audience finds out about it, they turn bitter.
I'm not cool or popular enough to be approached by brands or ad agencies, but I'm sure I'd get a small taste of the euphoria if they did. It shows people want to work with me. It's flattering. And fuck, lets be honest, I could totally use the money. Yes, I do have Foodbuzz ads, but per month, they don't even cover to refill my gas tank.
But maybe there is a way to sell out tastefully? I thought I'd outline some ways I'd do it if I ever "sold out".
1. Tell People That You're Selling Out!
I think if I tried to hide it and say, "I just love the art of blogging!" the more people wouldn't believe me. Come on!? Who says "the art of blogging" anyhow? I'd do it the way I approach most things. Say it like it is:
"Hey readers of my blog!

Just wanted to give you guys a heads up that you'll be seeing lots of new ads, product reviews, and pop ups soon as I am a "brand bitch" now. You should also know I'am being paid some serious cash to do so. Trust me, I wouldn't pimp out half this shit if some cash wasn't involved. I know, I know, I'm "selling out". But I need to make rent and lord knows my culinary school and BA isn't getting me very far!"
2. Embrace The Hate (Maybe Even Try To Elicit Some!)
Even if people tell you that you suck, it's a good thing. As they say, all press is good press. Say something somewhat scandalous if you must so that your traffic will skyrocket! I know this can be hard if you tend to unravel emotionally after every hateful comment. But I say welcome the hate.
It drives up your price.
3. Come To Terms That You Will Piss People Off , But Don't Blame Them
Yes, many readers will be peeved you're selling out. I usually am when I find out a blogger I like does so. So I can't really blame them. But that being said, I still read some of the bloggers that "sold out". As much as I hate the Pioneer Woman show, I'm actually just jealous she's making so much money. And I still visit her site once a week or so to look at what "ranch this" or "cowboy that" shes cooking up.
Relax, if people are so mad at you, they'll go read something else.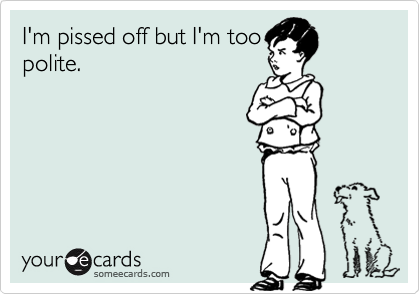 MY Bottom Line: I write this blog because I enjoy writing and discharging my brain matter into the scary internet world. I can't explain why, but it feels good. It would be cool to get substantial money for it, but I like being my own boss. I don't want to write for hits or brands. Besides, I love having an outlet to rip on people more successful than me (ahem Guy Fieri) cause it makes me feel better about my own failures. I'm not sure that's very "marketable".
I like my writing raw, unlike my food. And I'll always be loud, like my farts.
And no brand will make me change that.
Do you think there are "better" ways to "sell out? How do you feel about bloggers suddenly "branding" and inserting lots of ads and trying to sell you things? Would you still read them?