In these harsh economic times, we all have to make sacrifices.
That being said, I think there are some areas where we should not cut back )like on the use of the term "in these harsh economic times," for example).
But there are others and I've noticed recently that I should maybe spread my gospel as to why I don't think we should skimp on these things.
Garbage Bags: Ugh! Drawstring-less garbage bags is like an uncooperative hostage: tough to keep tied up and often result in a messy floor. So take my advice and splurge for the drawstrings. Not only do they make taking out the trash much quicker, but they also make it easier to pretend you're in an olympic hammer throw event in your back alley, using the drawstrings to swing the bag around before forcefully flinging it into the waiting trash can. That's why they invented the drawstring in the first place.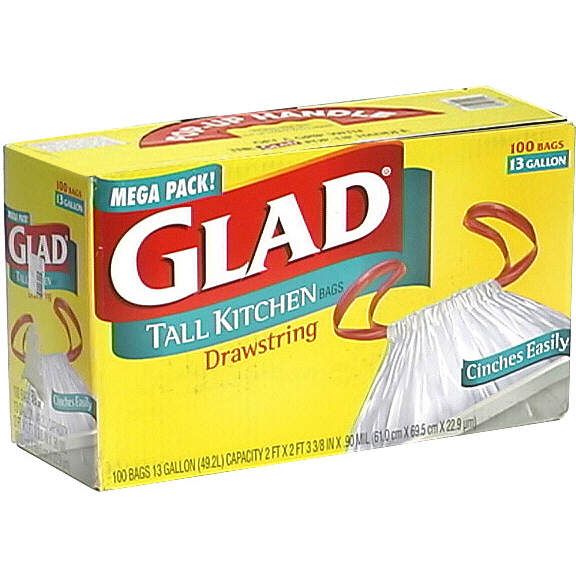 Toilet Paper: We all have butts. I'm not trying to be immature, but its true. Kate Middleton, Margret Thatcher, Ghandi…they all had butts. So shouldn't we take care of them? It's a matter of basic comfort. And studies have shown that people who regularly use or force others to use single ply toilet paper are 85% more likely to join a terrorist/dog/octopus/kitty fighting organization. I swear, its true!
Cell Phone service provider: You never know when you're going to be stuck on the side of the road in the middle of nowhere vulnerable to weridos.
Medication: And on that note, anything "medical". Dental stuff too! Remember, a filling costs less than a root canal.
Doritos (aka Flavored Tortilla Chips): No other artificially orange-colored triangular chips will do. If I'm going to "endanger" my health with processed food, I'm going to do it with Doritos.
Mattresses: Doctors consider sleep to be just as important to a person's overall heath as diet and exercise! Ok, I just made that up. But it sounds like something doctors would say. Anyhow, even if this recession puts you out on the street begging for off-brand sand-paper-esque toilet paper, a comfortable place to sleep should remain a priority.
Condoms: Three simple words:
Kids are expensive.
What do you refuse to skimp on? What ARE you willing to sacrifice (most of the time)?