One of the things that peeves me about Christmas is the fact that everyone likes to give their "holiday gift suggestions". Magazines list their "must haves", talk shows feature obviously-sponsored swag, and of course, bloggers love pretending they're "experts" and offer their "holiday wishlist".
Don't get me wrong. I like presents and all, but sometimes, these gift suggestions are flat out ridiculous.
Case in point: I came across an eating disorder treatment center website that wrote an article about what to give someone in recovery from an eating disorder for Christmas. You can go see the article yourself, but I'll just give you a rundown of their suggestions and what I think about them:
Item #1: Let Them Eat Cake Tee
Description: This top is part of the My Body ROCKS Collection.
$5 is donated to benefit eating disorder awareness.
Eden's Take: First, as mentioned in this post, I'm so tired of this constant pushing of "loving your body!". Second, I don't understand what they mean by "eating disorder awareness". I question what how "awareness" helps. Is it going to help PAY for treatment for those that can't afford it? I think that would be a more worthy cause. Third, I don't get the "let them eat cake" message. Are they trying to be funny? Who would get this? Besides history majors.
Item #2: Rewite Beautiful T-Shirt
Description: An American Apparel gray T-Shirt benefits eating disorder prevention through Street Art Workshops held by the non-profit Rewrite Beautiful. The shirt has a reversible image that the person wearing can see when looking in the mirror. The words 'Rewrite Beautiful' are across the front.
Eden's Take: Again, I'd like to see some money donated to eating disorder treatment financial aide as opposed to awareness/prevention (and through art workshops?). Mainly, this makes me feel dizzy and slightly dyslexic.
Item #3, #4, #5, and #6: An Assortment of Anorexia and Bulima Jewlery
Description: basically, its a bunch of bracelets, necklaces with colored beads that are supposed to symbolize something. For example, they say "red symbolizes anorexia and purple symbolizes bulimia." The dragonfly charm apparently represents both.
Eden's Take: Something about this just feels really creepy. Like if someone who is trying to recover wants to purge or whatever, goes to the toilet, but then stops because she sees her purple "bulimia bead". I don't know, man…call me old fashioned, but I don't think this can help anybody more than a candy necklace or ring pop could.
Item #7: Princess Nikki Lip Conditioner
Description: This is some lip conditioner thats named after a princess who has this whole eating disorder back story. You can read all of it on the website, but in short, its about some princess hating her body, whining about it, and her dog giving her sloppy kisses.
Eden's Take: What the fuck? They lost me "Princess".
Item #8: "She Decided She Was Worth It" Magnet
Description: self-explanitory
Eden's Take: Is this supposed to go on the fridge? And who's this "she" they're referring too? I'm thinking its that Princess Nikki or her dog from item #7.
Item #9: Mosaic Scale
Description: Made to order mosiac scale that instead of numbers, has the words "perfect" written on it.
Eden's Take: I don't want to be perfect?! What's wrong with being mediocre or average?! They're just perpetuation this obsession with being perfect. And what am I supposed to do with this thing?! Keep in it my bathroom, Hang it up in the den or better yet, the dining room?
Item #10: Rewrite Beautiful Braclets
Description: Some of those plastic bands with "inspirational" words written on them.
Eden's Take: just a lame rip-off of Lance Armstrong's "Live-Strong" bands.
Look, don't get me wrong. I know these gifts mean well, but I don't think people need a constant reminder that they have an eating disorder. Every meal time is enough of reminder. If you have a friend who's recovering, I think the best gift you can give is a hug.
Ok, maybe some money wouldn't hurt. No one dislikes money. 😉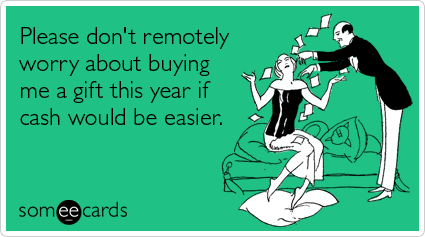 What do you think of these gift "ideas"? Do you have your own gift suggestions? Which of these would totally, outright reject?