I don't think I'm a "theater nerd" but I do have this insane love affair with Les Mis.
It was my parent's favorite musical and I got that gene.
I've seen it twice in New York, once in London, and once in LA.
Naturally, with Hollywood releasing a version of the masterpiece stage show on Christmas, everyone will start giving a shit about Les Mis. Not just theater nerds and general weirdos like myself.
So I found it fitting to give those of you unfamiliar (and familiar) a REAL guide to the main characters of Les Miserables:
Jean Valjean: He's the main character and whole story revolves around him (I know, kind of "attention-whorey" of him).
He's an ex-convict who's constantly pursued by the law and tries achieves a kind of sainthood by trying to save Fantine (you'll read about her below) and adopts her daughter, Cosette, when Fantine dies (don't worry, this isn't a spoiler, Fantine pretty much gives up early on in the play).
Fantine: She's a single mother who moved to Paris and end up being a whore in order to make enough money to take care of her young daughter, Cosette.
She's only in the first half of the play where she falls in love with Jean Valjean only she's too sick to bone him so instead she just kinda coughs herself to death in his arm. She does have one of the best songs in the play ("I Dreamed A Dream") which I suggest you add to your Spotify playlist pronto.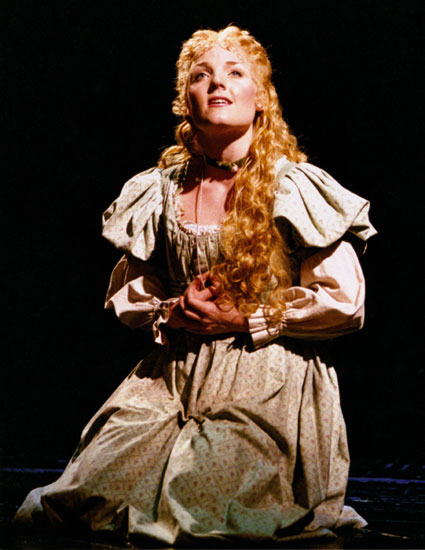 Cosette: I'm about to go on a little rant about Cosette.
I hate her.
She's Fantine's daughter, that gets adopted by Valjean and becomes spoiled brat as an adult and falls in love with Maurius (you'll read about him later). She's usually portrayed as a blonde, ethereal, Cinderella-esque, innocent girl. But this chick just has a high-pitched voice, golden locks, and a hunky suitor. That's IT!
To add salt on the wound, when she's a kid, she sings the one song in the whole musical that makes my ears bleed.
Marius: Marius is like the Prince Charming of the play. He's this soldier with an identity crisis. The play portrays him as a brave hero as he fights on the barricades while successfully courting bitch-faced Cosette. He's TOTALLY whipped by Cosette that it's sickening. He's totally Kermit the Frog and Cosette is an emaciated version of Miss Piggy.
Oh and one of the Jonas Brothers played him. I'm not sure which one because I'm not 14.
According to the following meme, its Nick, but aren't they all named "Nick"?
Eponine: She's the older daughter of the family that takes care of Cossette while Fantine is busy working as a whore.
The play first portrays her as a minor villain because as a chile, she's spoiled while Cosette is practically a slave to Eponine's parents. But hear me out, Epionine grows up to be kinda awesome.
She's a lot like me. She's kinda fearless, she doesn't take bullshit, and she has crushes on men that wouldn't take a second look at her. She falls in love with the "Prince Charming" of the play, Marius, and she not only saves his life, but dies in his hands proclaiming her crush on him and he's all:
"Aww…really?! You like me?! Thats so sweet…to bad you're dying in my arms."
Then she dies and he goes on to try to bone Cosette.
Cosette ruins EVERYTING!
Bottom Line: Don't steal bread, you'll die if you become a hooker, it sucks being poor, and Cosette sucks.
Have you seen Les Mis? What's your take on the characters? Are you planning on seeing the movie?