As I mentioned here, I'm producing and preforming in a stand up charity show tonight benefitting the National Brain Tumor Society (since my father passed away from brain cancer earlier this year).
Today is the last day to donate.  I never like whore out anything that's asking for money, but this is a really great cause. Just let me be a promo whore for a sec.
You can donate here.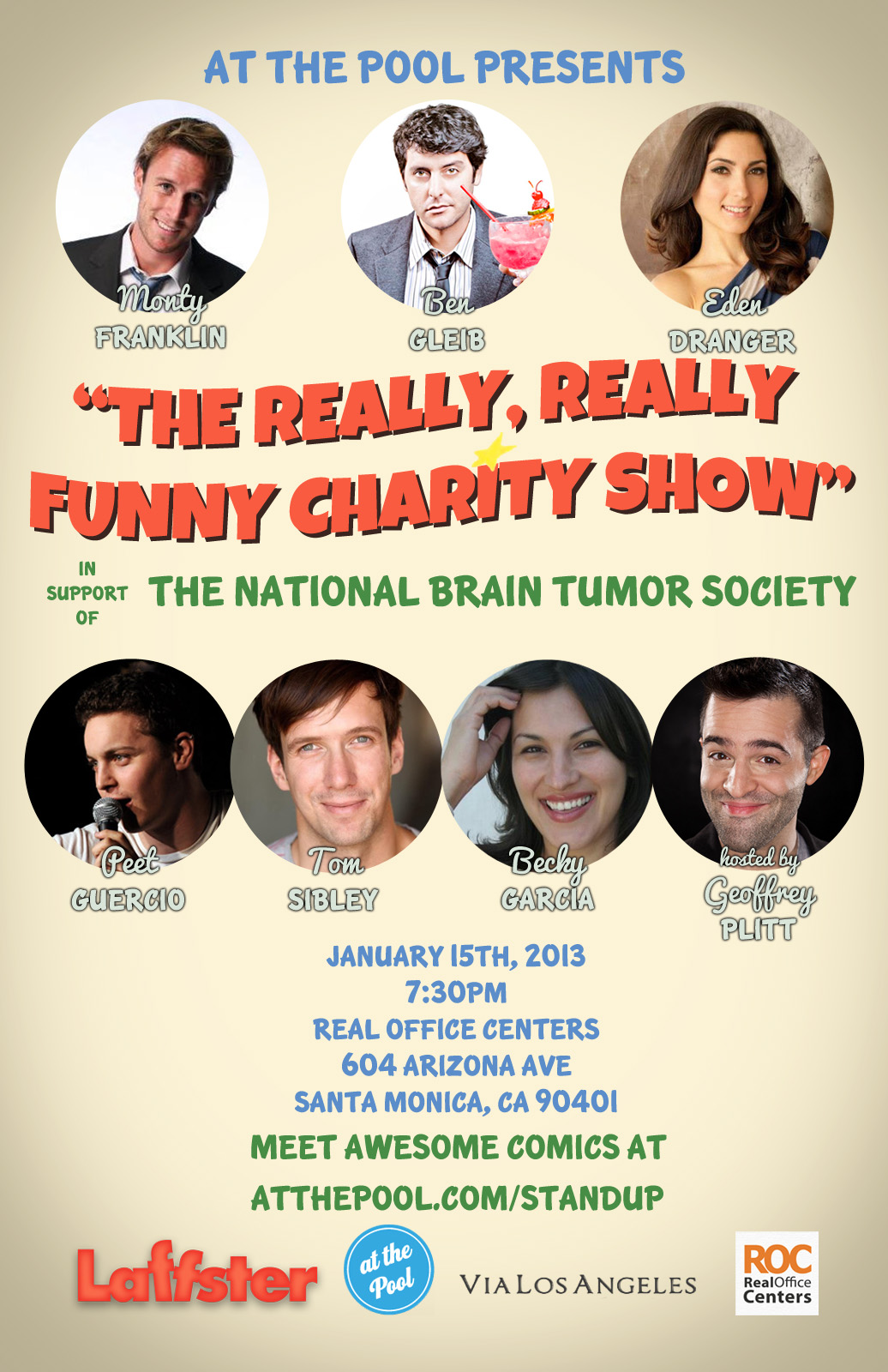 Promotion whore moment over.