I'm an anxious person.

I used to be an extremely anxious person, but now I'd say I've calibrated my anxiety to a level that is somewhat normal and maybe even below normal for a woman my age.
I guess after you lose your parents to horrific diseases, other stuff just doesn't seem worthy to freak out about.
But I notice that women tend to freak out about similar things and I thought I might address them and offer how I stay calm about them.
Not Having a Boyfriend/Husband
Many women are afraid of dying alone and never having their "wedding board" on Pinterest go to use.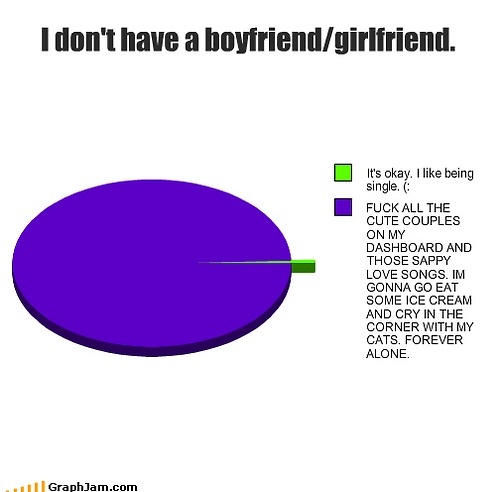 Just calm the fuck down.
If you're desperate, you'll probably freak guys out.
Take it easy, put yourself out there, and trust me, if you actually want to get married some day, you probably will. For now, be thankful that you're single. Take care of yourself, hang out with your friends, dates some weirdos at least for office gossip.
Their Hair
Women sure like to spend energy on their hair.
Hell, I love my hair. I love trying new hairstyles, I love playing with it, I love that I it can be worn in different ways like an outfit.
However, seeing both my parents lose their hair, I'm totally thankful every single day that I have hair.
Sometimes my hair cooperates and looks great, sometimes it doesn't but I really don't let it get to me. That's what hats are for.
So if you dyed your hair the wrong shade, got a horrible hair cut, or even if you have no hair at all….its not the end of the world.
There are cute hats that need homes!
When A Boy They Like Doesn't Respond To A Text
80% of my friends are male and 90% of them take at least an hour to respond. Some of them even take a week and they're all like,
"Hey, yea, I just saw this!"
I don't know why they do this, but just know that lots of guys are not the desperate to text you back. Its not cause you're annoying (or it might be, but not usually the case) and its not cause they died. They're just….guys!
Assorted Bugs and Rodents (spiders, cockroaches, rats, scorpions, evil hamsters)
Actually, this is a totally legit thing to lose your shit about.
What They Ate and Their Weight
Most women are "foodies".
Actually, most people are. Food is a necessity and most people want it. But women like to WANT it but not have it. Or if they feel like they has too much or the wrong kind, they will totally flip the fuck out.
For example, this is what happened when someone told Taylor Swift that she had regular Coke instead of diet: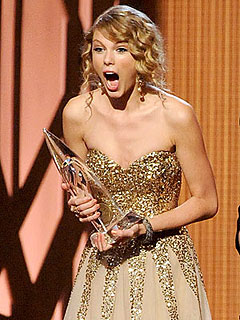 I used to do that too.
Not to say that I can eat funnel cake and be all,
"Oh, yep, this is totally FINE by me! I'm having so much fun and I don't care!!!"
I do care. I do worry this funnel cake will magically appear on my waist/thigh/stomach and that I will resemble a manatee. But I think the difference now is that I care, but I get over it pretty quickly. I remind myself that IT won't magically become a blob on my body, I remind myself that funnel cake tastes awesome, and I'll remind myself that my weight does not make me less awesome. I forgive myself, I may freak out silently in my head for a few second, but I move on.
There's far more worthy things to freak out about.
Like evil hamsters.
What do you tend to freak out about? If you manage to get over it, how do you do it?