People mispronounce words all the time.
"Febyuar", "subliminable', "nucular" (George Bush has recurring problem with that one)
Food is no exception.
It doesn't make people stupid, ignorant, illiterate, or ass holes.
Actually, it might make them all of the above but it really depends on the words.
Like if you insist on saying "Qwa-sahnt" (pronunciation of "croissant") and you aren't French, I might hit you.
So let's examine some of the commonly mispronounced foods and see whether or not a pretentious nasally vowel at the end is needed or not in order to be considered an ass.
Ass Hole Scale: 1 being innocent mistake and 10 being assy McAsshole.
Macaron
What it is: A filled almond sandwich cookie in a wide range of colors and flavors (ie see David Leibovitz's keptchup macaroons)
mispronunciation: maa-kuh-ROON
How people should pronounce it: mah-kah-ROHN
Ass hole mispronunciation factor: 8. I've upped the ass hole factor on this because a 'maa-huh-ROON" are those coconut kosher for passover cookies that I think shouldn't be considered cookies because they taste like something that should be called "gritty-coconut-flavored-clusterfuck".
Crêpe
What it is: A flat, soft pancake usually filled with nutella,bananas, powdered sugar, whipped cream, or some sort of delicious liquor.
mispronunciation: c-RAY-p
How people should pronounce it: c-REH-p
Ass hole mispronunciation factor: 4. This isn't so terrible but still annoying because it sounds like "crap" and a delicious pancake filled with carbs is anything but "crap".
Chipotle
Pronounced: Chee-poht-leh
Usually mispronounced as: Chi-pot-l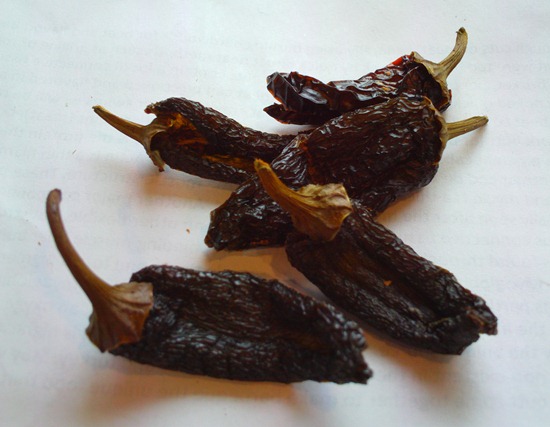 Ass hole mispronunciation factor: 10. Now that America's largest burrito chain uses this name, I find that most people actually say Chi-pot-lay which isn't as terrible. But when I hear "Chi-pot-l", I take them aside, give them a quick lesson, and make fun of them.
Sriracha
What it is: a super popular South East Asian hot sauce that you should try putting in a spray bottle like my crafty friend.
mispronunciation: s-REE-rah-ch-ah
How people should pronounce it: SHRee-ra-cha, "rooster sauce"
Ass hole mispronunciation factor: 3. I think I'm going easy on this one because I've been calling it "sri-" since last year when my Asian friend yelled at me. Sorry for being so white and Jewish.
Fage
What it is: a trendy, thick, yogurt that makes me question the whole economic crisis since this shit sells out of Trader Joe's within an hour.
mispronunciation: Fah-GEE, fay-j, fah-geh, fah-geh-t, "that-super-thick-yogurt-thingy-that-I-have-no-idea-how-to-pronounce"
How people should pronounce it: Fah-YAY
Ass hole mispronunciation factor: 1. This one I'm leaving innocent because 11 out of 10 people will mispronounce this and I still want to have some readers by the end of this post and I don't want all of you thinking that you're ass holes.
What other foods do you find people or even YOU mispronounce? Does it bother you? Do you correct people?