People like to judge people.
I'm an expert at it.
Its human nature and there's yet to be a 12-step program to stop it.
One of the most common things people like to base their judgements on is on what other people eat or DON'T eat.
This is beyond assuming someone eating tofu is vegetarian or that someone that eats Taco Bell is obviously drunk.
And while it may not be fair to judge people based on what they eat, there are a few exceptions:
1.The 7-Eleven 2012 Election Cup
This just screams "JUDGE ME!".
Politics is a magnet for judgment. Obviously, bumper stickers and facebook posts advertising your every belief isn't enough.
Clearly, in order to "literally" shove your politics down someone's throat, you must get Romney or Obama cup from 7-Eleven.
The only reason I can see any point to these cups is the hilarity when you show up at Planned Parenthood with coffee and doughnuts for everyone, served in taunting red Republican-supporting cups.
If you purchase this, you must realize you're also purchasing a heaping cup of judgment from everyone in your peripheral vision.
2. Calorie Free Peanut Butter
This one is simple:
clearly if you purchase this, you want to lose weight, you don't have taste buds, and anybody else you feed the peanut butter to will hate you.
"Calorie free" food in general is not food.
Its a science experiment.
When it comes to peanut butter, I prefer the real shit (pun intended in regards to the image below).
3. Natural Light Beer
You're most definitely in college or already incredibly drunk.
4. Aquadeco Water
If you can totally spend $12 on an 8oz water bottle, you have way too much money and everyone has the right to judge you.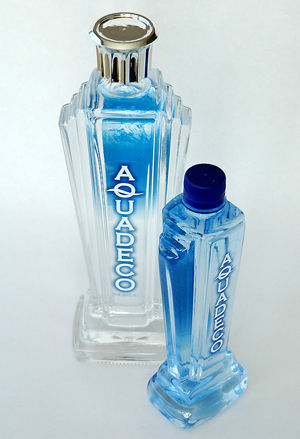 Unless you're bottle feeding it to a dying Sudanese orphan, of course.
5. Callebaut Chocolate
If you don't know about this chocolate and want to impress any Belgian or die hard chocolate lover, you should at least pretend you know about this.
If you not only know about this chocolate but agree that its one of the most delicious edible cube of mass ever, then I'll judge you.
I'll basically think you're awesome.
What other foods are bench mark "judgement foods" for you? Do you think its fair to judge people based on the food products they purchase?